People often ask me what I've been selling on eBay lately so I thought that it would be fun to do a post of the more interesting things I've sold on eBay in the past month. I've weeded out the boring items like t-shirts & tighty whities (new in package, of course) and came up with a list of my ten favorite sales from December. When I can remember when & where I bought something I'll note that as well.
Candlestick Telephone by American Telecommunications Corporation (1973)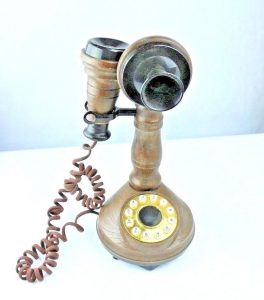 I think I picked up this vintage 1973 candlestick phone at a thrift store. I wouldn't pay too much for a plastic one like this if you're wanting to flip it since they're a little heavy to ship once packaged correctly, but you can easily make a decent profit on one if it works. The even older rotary or ringer box models can easily bring you three and sometimes four figures if they're in good shape, so those are the ones you want to be on the lookout for.
4 pc Aluminum Measuring Spoons on Ring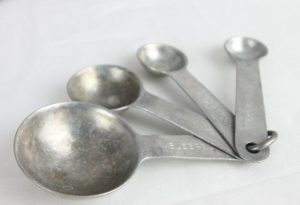 These vintage aluminum measuring spoons were picked up in an estate auction lot. While your initial inclination might be to toss them out, vintage kitchenware sells. While these didn't sell for a whole lot, the profit from them helped pay for the auction lot as a whole. The little things add up fast.
West Side Story On The Waterfront Bernstein NY Philharmonic 4 Track Reel Tape 7 1/2 IPS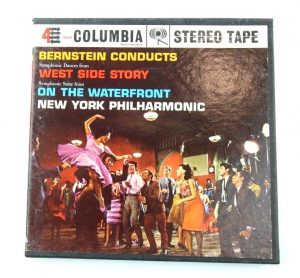 This particular 4 track reel-to-reel audio tape was picked up at a thrift store along with a few others. It was in excellent shape. I'll pick these up anytime that I see them if the price is right. And that goes for blank reel-to-reel audio tapes as well. Audiophiles will eat them up.
Russ Berrie Christmas Vintage Teddy Bear Jack in the Box Pop Goes the Weasel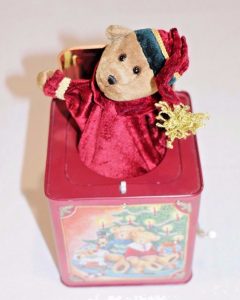 This Christmas themed Jack-in-the-Box was picked up at a church rummage sale in the fall of 2017. The profit was good, but taking two Christmas seasons to sell would make me question picking one of these up again.
Swatch Daimler Chrysler GZ 157 DC (1998)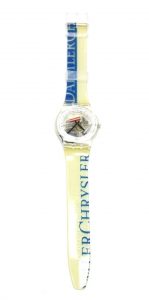 This Swatch watch was picked up in a local auction box lot on Halloween. Once I got around to listing the watch it sold very quickly. While it doesn't sell for as much as some other Swatch watches, I'd pick this up again in a heartbeat.
The Difference Between Women & Men Party Game (2005)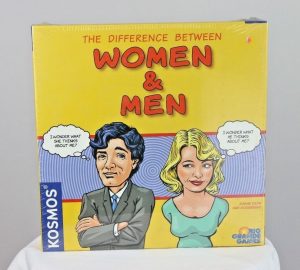 I'm pretty sure that I picked up The Difference Between Women & Men at Gen Con. I'm a fan of the games Kosmos and Rio Grande Games publish, which is why I would have picked this one up despite the 5.8/10 rating, 10,649 overall rank, at Board Game Geek. But I have a TON of games still in the shrink and don't have much time for new party games, so this one went to eBay.
Eric Crouch Autographed Sports Illustrated Magazine November 26th, 2001 with Certificate of Authenticity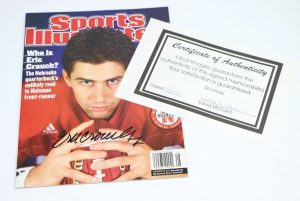 This Sports Illustrated autographed by Eric Crouch was picked up at a local auction and sold within a few months of listing. I was going after the typewriter & cast iron light fixture in the lot, so this was a bonus that paid for the entire lot. One of these days I'll get around to finding appropriate shipping boxes and then listing the typewriter and light fixture.
Love Letter: Legend of The Five Rings (2014) by AEG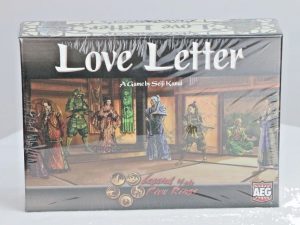 I picked up two cases of Love Letter: Legend of The Five Rings at Gen Con this year and have sold quite a few of them in November & December. If you've never played Love Letter, it's a quick deduction game for 2-4 players (it's best with 4). There are multiple variations of the game, each of which changes things up slightly. I highly recommend it.
1975 Square D Company Slide Chart Motor Data Calculator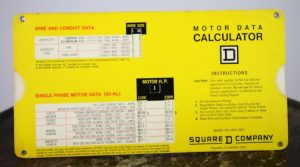 A stack of slide charts like this were tucked into the boxes of a 35mm slide projector and slide lot that I purchased at an estate auction. Again, these were another small dollar amount item that sold and paid for the entire lot that it was in. While I wouldn't seek these out, I love finding little things like this as a bonus.
Cyberpunk 2020: The Roleplaying Game of the Dark Future Pondsmith, Michael Cyber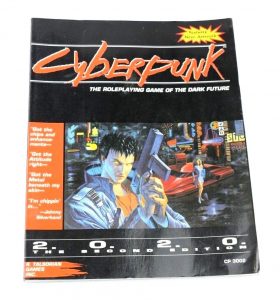 And finally, an old out of print and obscure role-playing game book sold. If you're vaguely familiar with Dungeons & Dragons, this would be along those lines with a "cyber" theme from the 1990s & early 2000s. I picked this one up at a thrift store and I would buy things like these all day long. The more obscure & smaller the print run the better.
That wraps up my ten most interesting sales of December on eBay. If you're curious as to what else I sell on eBay you can check out the Fazoom eBay store & the Fazoom Vintage eBay store (which isn't very vintage and is mostly mugs & new clothing at the moment). And be sure to swing by Fazoom.com to see what I'm selling over there as well.