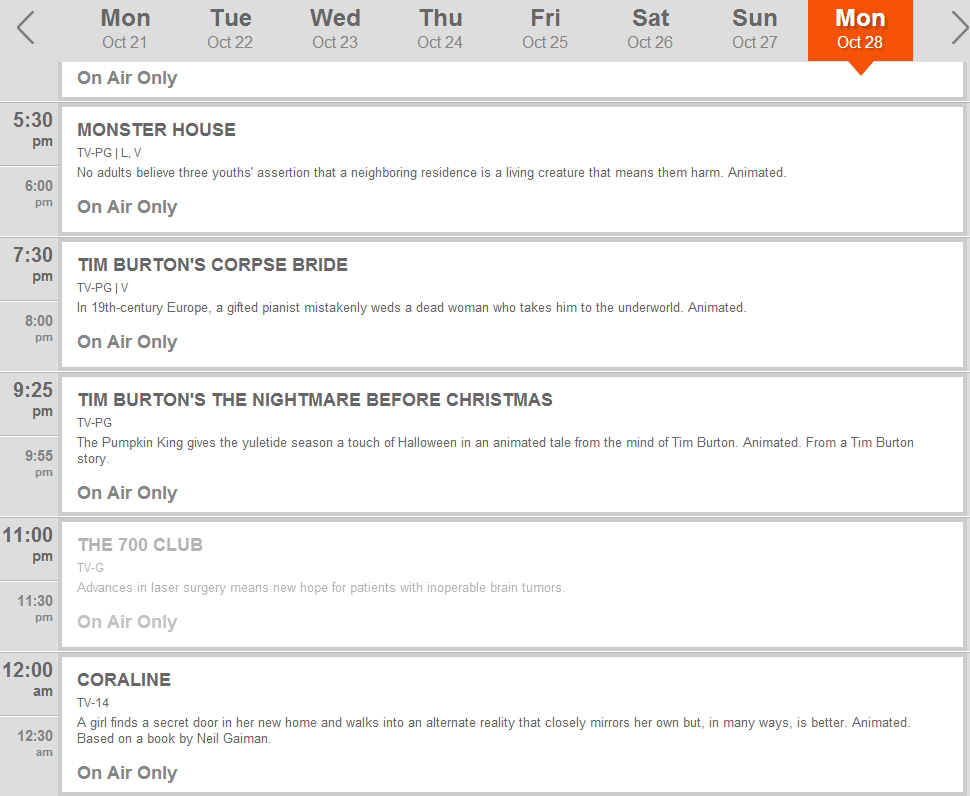 Tonight on ABC Family: Monster House, Corpse Bride, Nightmare Before Christmas, 700 Club & Coraline.
The placement of The 700 Club within this block strikes me as very odd. But on the other hand, much of what comes out of Pat Robertson's mouth these days is downright frightening, so maybe it isn't so odd after all.
Which one of the above is your favorite? How many of them have you seen?
I've seen them all multiple times, and own all of them (except for The 700 Club of course), and would go with Nightmare Before Christmas, hands down. It's a tough call between the other three.