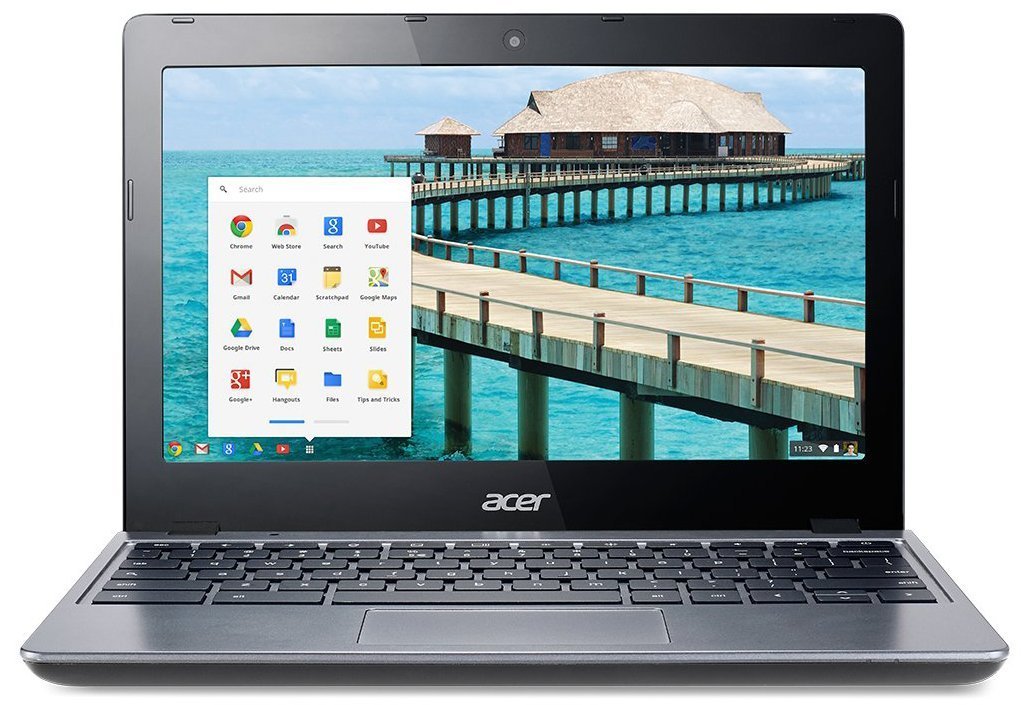 From the Indiana Chronicle 2014 Valentine's Day Gift Guide:
I'm a tech junkie, so I'm always intrigued by the latest gadgets to hit the market. When Chromebooks hit the market a while back, they caught my eye, as the Netbook as we knew it was on the way out. I loved Netbooks for the simplicity of it, yet having a "real" and familiar OS (Windows).
So here we are in 2014 and the Chromebook is the flavor of the year.
To put it simply, think of a Chromebook as a Netbook running Android (it's technically Chrome OS, but the gist is the same). Or think of it as a souped up Android tablet, minus the touchscreen and plus a keyboard and standard inputs.
That said, you'll have certain limitations based upon what software is available for the OS, but if your main needs are email, internet browsing and social media, you're good to go. And on top of that, you have the suite of Google Drive apps at your fingertips. But of course, much of this relies on you having an internet connection since the hard drives are rather small (many cameras today have SD cards larger than 16GB), and many of the programs run in the cloud.
Now specifically to the Acer C720 Chromebook, I'd give it my recommendation based on the specs and price alone. It is fast, it is light, it has a decent battery life, and at $199, it is cheaper than my 10 inch tablet was a little over a year ago.
After I was finished doing my initial run through, I handed it off to my kids to do their homework, and to test out the various sites they like to visit. To say it was a hit with them would be an understatement, and I think they've used it just about every day since it arrived. To me this is a win-win as they have a new option to get online, and the main computer is freed up.
In my opinion, the Acer C720 Chromebook is a great portable alternative to the Netbooks of old, and I'd rather take this with me than a full-blown laptop in instances where I don't need the additional features Windows provides.
Purchase information: $199, available at Amazon.com and Best Buy.