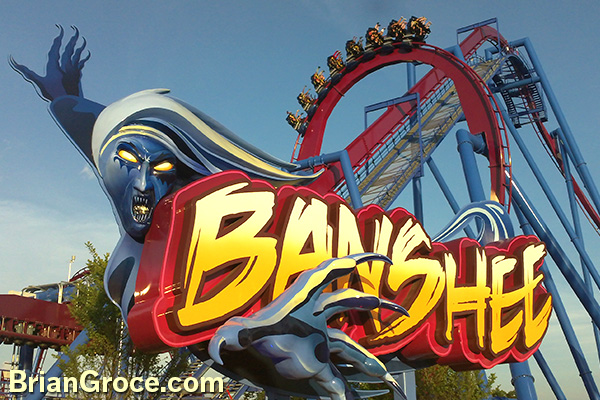 The world's longest inverted roller coaster, "Banshee," opened in April at Kings Island, and I had a chance to ride it on Father's Day.
Banshee runs on 4,124.1 feet of track and has seven inversions, taking you at speeds up to 68 miles per hour.
From a rider perspective, Banshee was very comfortable and smooth. There was one section where you could feel the "G's", but it wasn't that extreme. I'll have to ride it a few more times this season before I come in with a final verdict, but right now I'd put Banshee as my number two steel coaster at Kings Island, just behind the 80 m.p.h. Diamondback.