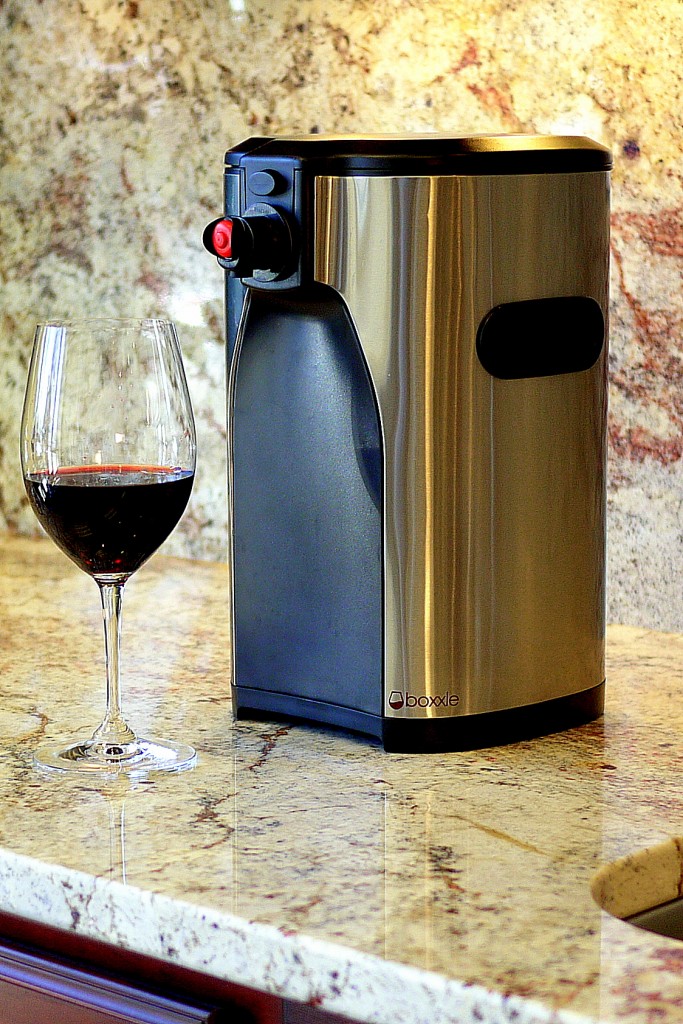 From the Indiana Chronicle Cocktail Hour Guide:
While I typically buy wine by the bottle, Boxxel is certainly an interesting idea to entertain the thought of purchasing boxed wine instead. Since we normally only drink half a bottle at a time anyway, the four to six week freshness time would be welcomed.
The Boxxel itself is very nice and would look great anywhere you place it, but as with any alcohol, be careful where you place it if you have children around (which I do). A cork is much harder to open than pushing a button.
So for the time being, this is going up high on a shelf in my home office. Now to find a decent tasting boxed wine to fill it with.
Purchase information: $100 at boxxle.com