During the hellish pandemic that we've all been experiencing I've found myself in our local comic book store frequently enough that they know me by name when I walk in the door. It makes me happy to see how busy they're keeping in a time when so many small businesses are struggling. And for that very reason I am thrilled that I can do my part to keep them rocking the comic book scene. So with that said, let me share with you my thoughts and reviews of what I picked up this week.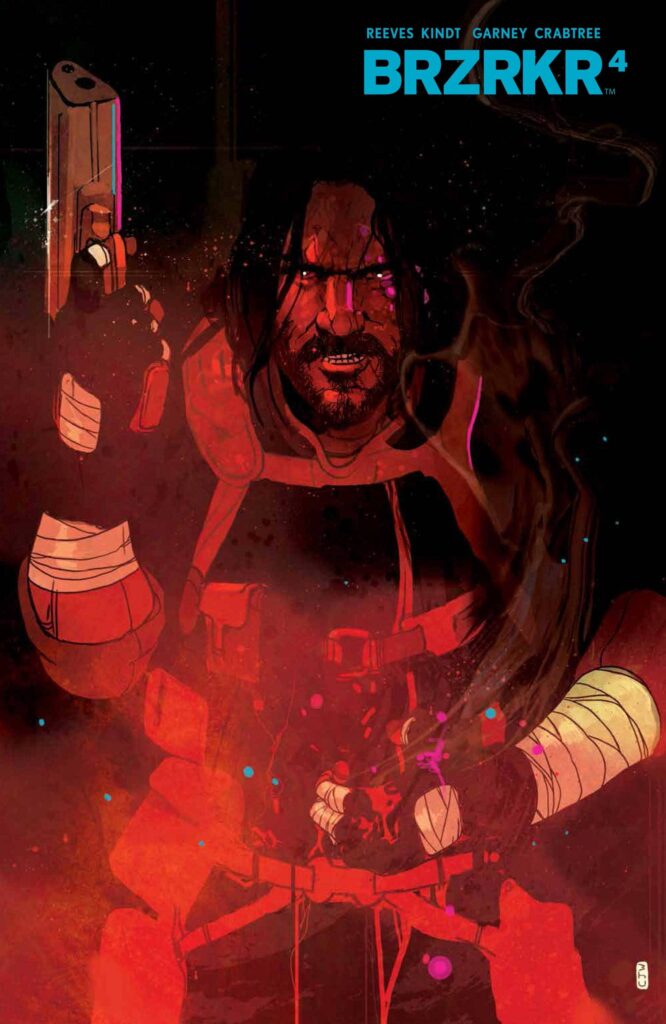 BRZRKR (Berzerker) #4 (of 12)
Publisher: Boom Studios!
Written by Matt Kindt and Keanu Reeves
Art by Ron Garney
Cover art by Christian Ward
What secret in Berzerker's past holds the KEY to his immortality?
The last piece of B.'s tragic origin and the fate of his parents are revealed as Diana continues unearthing his memories, prompting a new mission in the present day.
Will this one unlock the mystery that is his existence? Or will B. be cursed to wander the Earth forever?
Thoughts on BRZRKR #4
I've picked up issues #1-4 of BRZRKR out of sheer curiosity of what Keanu Reeves might bring to the comic book world. I've been holding off on reading these so I can get a good feel for the series, but I'll probably knock those out now that we have four issues ready to roll.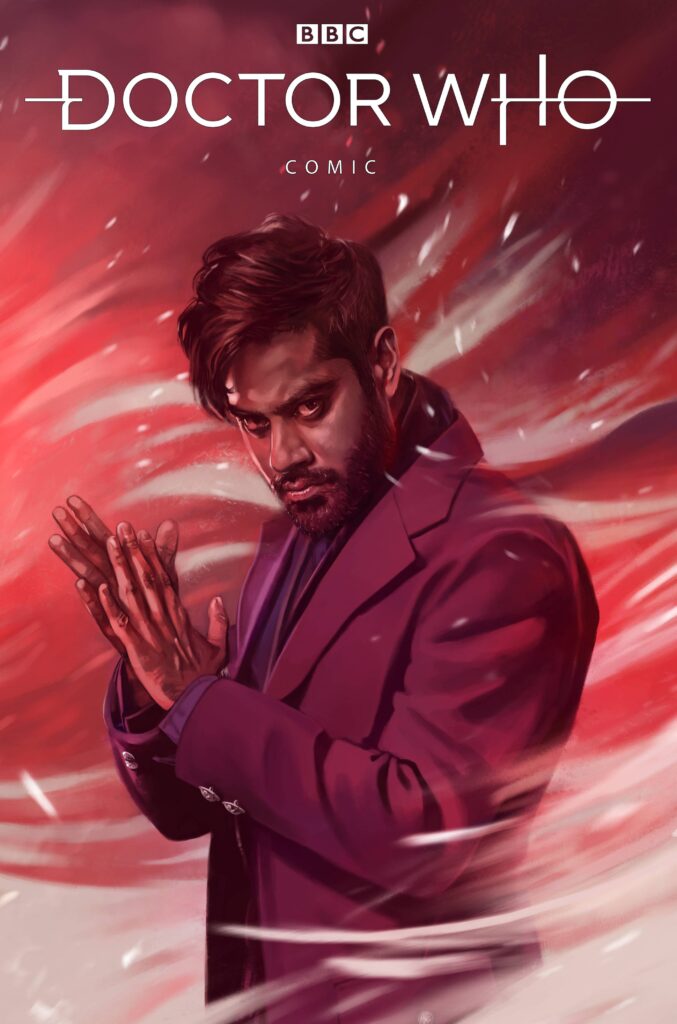 Doctor Who Missy #4 (of 4)
Publisher: Titan Comics
Written by Jody Houser
Art by Roberta Ingranata
Cover art by Claudia Caranfa

CELEBRATE THE 50TH ANNIVERSARY OF THE MASTER WITH A UNIQUE GRAPHIC NOVEL STARRING FAN-FAVORITE MISSY!

Missy's up to her old tricks, but this time she's not alone! How will the Doctor survive this latest maniacal plot in this special story celebrating the 50th anniversary of the Master?

FEATURES THE THIRD AND TWELFTH DOCTOR BATTLING THEIR ICONIC NEMESIS! KEEP YOUR EYES OUT FOR OTHER TIME LORDS!
Thoughts on Doctor Who Missy #4
My son actually picked this one up. I wasn't a huge fan of the Twelfth Doctor of the TV show because frankly the writing became terrible as time went on. By the time the Thirteenth Doctor hit in 2018 the writing had become so atrocious that I haven't even seen the most recent season at all and I've just been watching old episodes instead. I'll probably read these at some point though.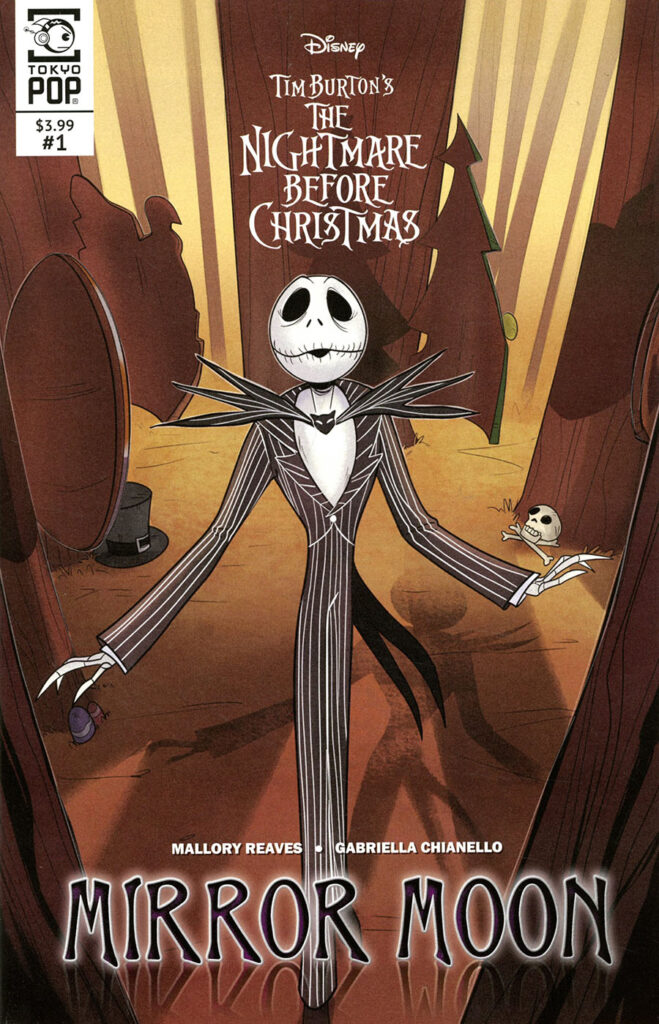 Nightmare Before Christmas Mirror Moon #1
Publisher: Tokyopop
Written by Mallory Reaves
Art by Gabriella Chianello
Jack Skellington has a nightmare about all of the holiday doors opening at once! But out of that dream comes a fantastic idea to bring Halloween to all of the doors, to share the spirit of his favorite holiday with as many people as possible. His newest invention will take all of October to complete, so must ask one of his most trusted companions to take over the Halloween plans in his stead.
Thoughts on Nightmare Before Christmas Mirror Moon #1
It's a Nightmare Before Christmas comic book, what else is there to say?! I'll read this one shortly and will be on the lookout for future releases. From the best that I can tell there are going to be 5 issues then a combined graphic novel version released.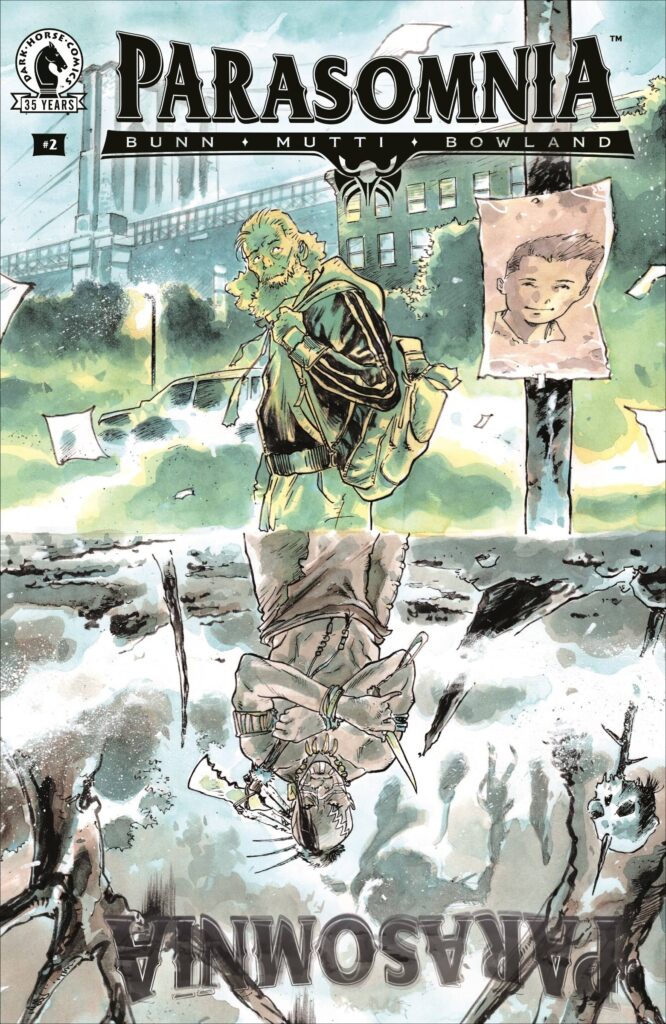 Parasomnia #2 (of 4)
Publisher: Dark Horse Comics
Written by Cullen Bunn
Art by Andrea Mutti
In a twisted dream world, a nameless stranger battles nightmares in his hunt for his missing son-while in the waking world, the boy's parents find their lives falling apart under the onslaught of hopelessness and insidious cultists.
Review of Parasomnia #2
Given that Parasomnia is a four part series this seems a tad slow to get going and to catch onto what's going on. That said, it is an interesting concept and I'll be riding it out to see how it ends.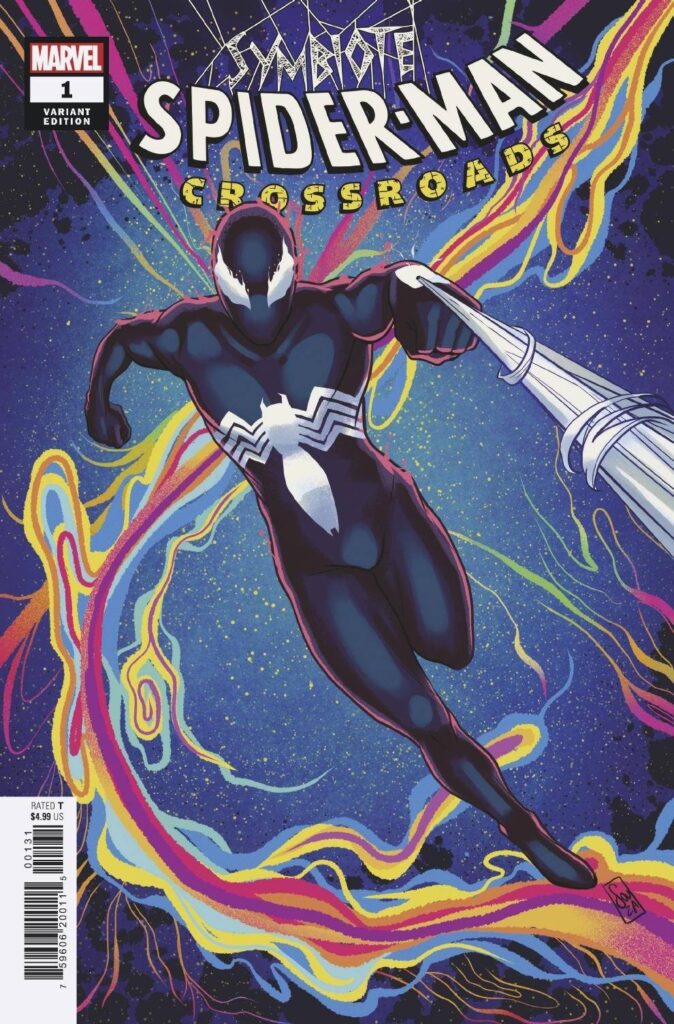 Symbiote Spider-Man Crossroads #1 (of 5)
Publisher: Marvel Comics
Written by Peter David
Art by Greg Land
Cover art by Ernanda Souza
PETER DAVID AND GREG LAND DO THE TIME WARP AGAIN!

After three sense-shattering series, Peter David, Greg Land, Jay Leisten and Frank D'Armata – the entire SYMBIOTE SPIDER-MAN crew – RETURN!

This time, they're taking Spider-Man down the road less traveled to the supremely psychedelic CROSSROADS DIMENSION! In their most ambitious series yet, the SYMBIOTE team puts Peter Parker and his alien costume on a collision course with none other than THE INCREDIBLE HULK, in a story set just before Peter David's landmark run on the Hulk series!
Thoughts on Symbiote Spider-Man Crossroads #1
I hadn't intended on picking up any Marvel titles this week, but thumbing through Symbiote Spider-Man Crossroads #1 and seeing that it's a limited 5-part series, I tossed this onto my stack. Spider-Man was always one of my favorites as a kid, but these days there are so many different Spider-Man titles that it makes my head spin and I usually just gravitate towards limited independent comic book series instead. That said, I'm looking forward to reading this one.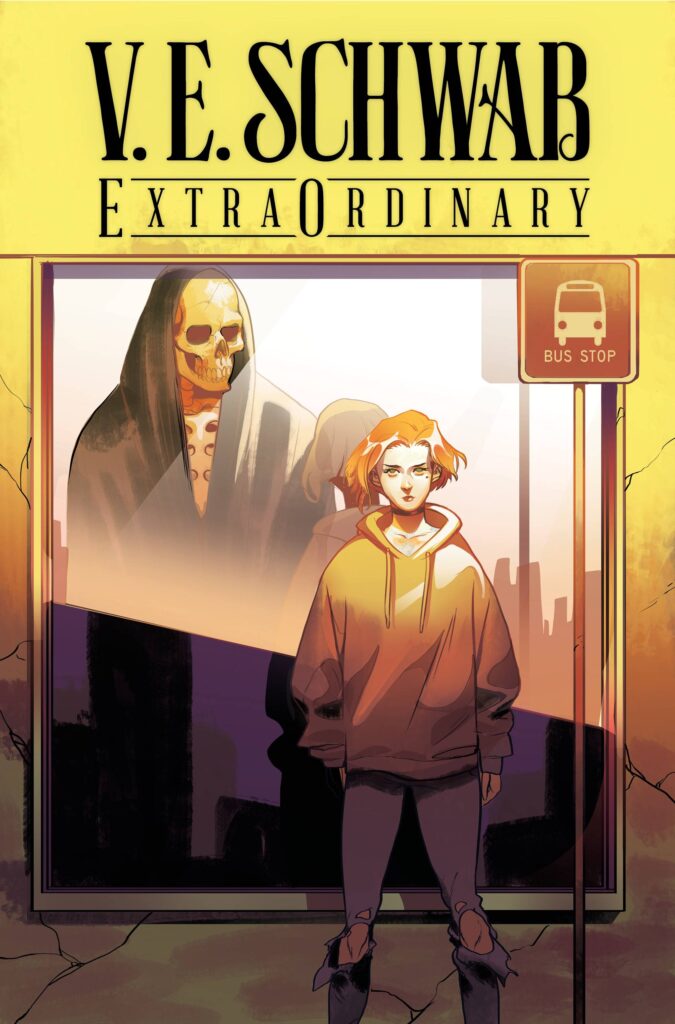 VE Schwabs Extraordinary #2
Publisher: Titan Comics
Written by V.E Schwab
Art by Enid Balam
Cover art by Enid Balam
NYT bestselling author of Addie LaRue, V. E. Schwab returns for a new anti-villain story! Expands deeper into the world of Schwab's critically acclaimed VILLAINS novels! After surviving a deadly crash, Charlotte Tills becomes "ExtraOrdinary", gaining the ability to foresee a person's death. But when she looks into her own future, only the face of notorious EO killer Eli Ever stares back!
Review of Extraordinary #2
I've read Extraordinary #0-2 so far and am really getting into this one. My only complaint is that most 32 page comic books just seem to read too fast these days. I could see this one landing a "television" (streaming) series somewhere, but this is the sort of thing that places like Netflix give a whirl and cancel it for no reason at all.
If you want to wait a few months, they're releasing a hard cover version collecting ExtraOrdinary #0-4 (affiliate link) in October.