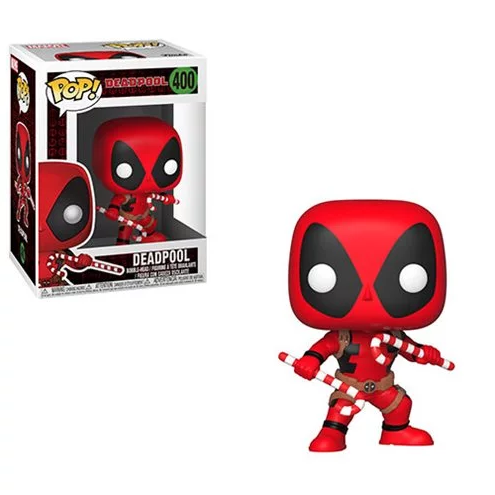 Celebrate the holidays with an adorably festive comic book hero! This Marvel Holiday Deadpool with Candy Canes Pop! Vinyl Figure #400 measures approximately 3 3/4-inches tall. Comes packaged in a window display box.
Ages 3 and up. Made in Vietnam.
Item Number: FU33985
Price: $10.99
Buy from Entertainment Earth (affiliate link).
Disclaimer: Assume that links in this post and The Daily Pop! feature are affiliate links.