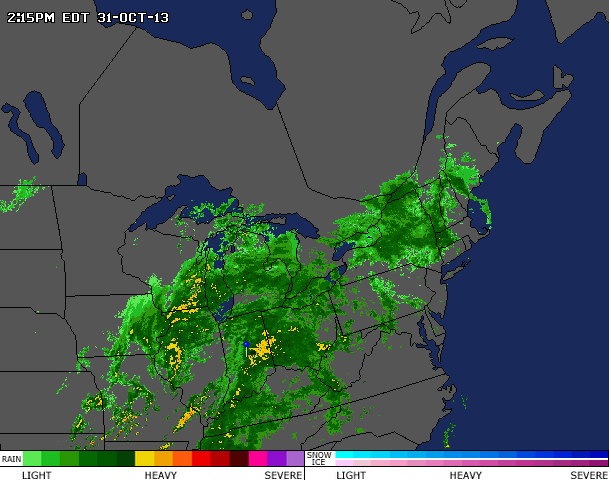 The kids are quite bummed that Halloween has been postponed (which equates to being canceled in their minds), but do you really want to go out in this? Heck, you can barely make out Indiana in this screenshot.
So we shall have Trick-or-Treating on FRIDAY, November 1, 2013.
That works for me. We can watch for the Great Pumpkin AND get sacks of candy this year. Plus we don't have to worry about getting them to bed on time for school since it's not a school night…just like Halloween 2014 & 2015 will be. Halloween Party!