I haven't looked at the Indiana COVID-19 data in depth lately, but if you're curious, here is the age breakdown of Indiana's 19,898 deaths officially being reported as a death from or with COVID-19 being a cause.
All data listed below are from the Indiana State Department of Health COIVD-19 Dashboard located at coronavirus.in.gov and pulled on January 19, 2022.
As stated before, for whatever reason, the Indiana State Department of Health is obsessed with percentages for these charts and does not offer actual finite numbers without going into the database and figuring it out for yourself. Or you can take the total number and multiply by the percentage to get a  general idea, such as approximately 8,735 (43.9%) of COVID-19 deaths in Indiana occurred in those 80+.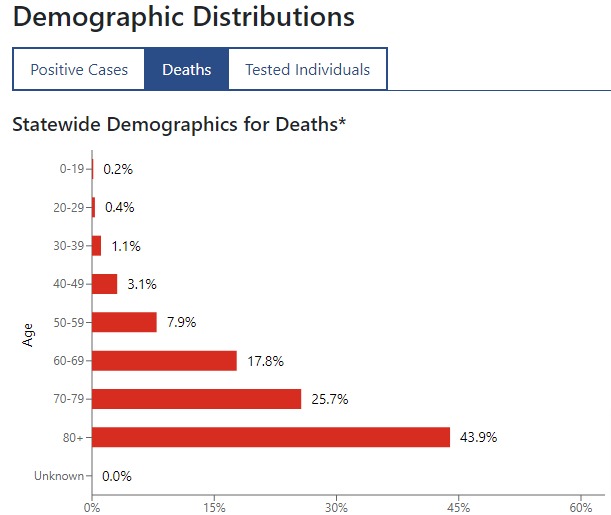 31 Indiana Children & Young Adults Ages 0-19 Have Died From COVID-19
To date, there have been a total of 31 reported COVID-19 deaths in people 19 and under (feel free to explore the dataset for yourself).
This accounts for 0.2% of the total COVID-19 deaths in Indiana. Or 1-in-500 COVID-19 deaths in Indiana are occurring in those under 20.