I'm seriously considering ditching Facebook altogether and going back to blogging as my primary form of writing and sharing.
Yes, I have said that before. But I really am inching closer.
That said, I posted the following short segment to Facebook today in regards to contradicting stances to COVID-19 related drugs.
Ineffective COVID-19 Drugs
Ripped from the headlines…
"The FDA says monoclonal antibodies, one of the key treatments for COVID-19, don't work against the omicron variant."
So they pull the drugs.
"Fourth Pfizer jab ineffective in blocking Omicron, Israeli study shows"
So they keep pushing the shots.
………
And at this point, I will get Zucked by the lizard people who "fact" check these statements which are from supposedly "approved" sources, and labeled a purveyor of misinformation.
So I'll go post this on my personal blog for good measure. And with more insight.
Does Anyone Have the Answer Key?
Look, I don't claim to have an answer here. I don't claim to be right or wrong. I'm just asking questions.
But here's what I've heard from multiple "sources".
Monoclonal Antibodies and Ivermectin
This is not in my wheelhouse at all.
But multiple groups worldwide are adamant that these two options work.
I can't tell you one way or the other. Again, not my area of expertise.
But what if they do help?
Why would you not at least explore the options?
I know extremely little about monoclonal antibodies, so that's the end of that discussion from me for now.
But Ivermectin seems to get mentioned almost everywhere.
What seems clear to me is that it is an approved drug for parasites, including in humans. The potential side effects seem better than many drugs on the market, but they are indeed known.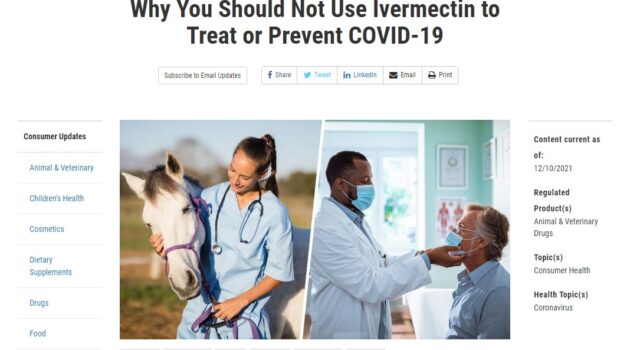 My main question here is why would the media and government keep insisting people are taking "horse paste" when that is not true at all? (Yes, that's a legitimate screenshot from the FDA website.)
It's a pill formulated for HUMANS that some doctors are prescribing. Not something picked up at your local farm store.
This is between you and your doctor(s), plain and simple.
I have my theories on why we're seeing conflicting stances, but what I don't understand is how they've gotten so many people to go along with not asking questions and not at least trying to comprehend what's been going on these past few years. That just seems like human nature to me. Exploring our world and trying to figure it out. And not making the people who do ask questions feel like 2nd class citizens.
COVID-19 "Vaccines"
Yeah, I'm not going to even go there in depth. People will argue with me and call me an "anti-vaxxer" for simply stating the obvious.
I'm just going to say that it seems like the majority of people I know who've had COVID-19 in the past few months are "fully" vaccinated and many are "boosted" too.
Merely mentioning "breakthrough" cases (which are rampant now) could get you booted off social media.
Despite all of that, they're hellbent on pushing the jabs.
Something is amiss here.
Getting "Zucked" By The Lizard People
You just cannot win on the vile social media platforms, Facebook and Twitter being the worst.
Nobody seems interested in having an actual discussion of theoretical possibilities of something we all seem to still be clueless about.
Brainstorming is frowned upon.
Reflective thinking in order to contemplate future paths is simply banished.
Groupthink is the way of life in the 21st century.
The Lizard People are in control. Don't get Zucked. (If you don't get the reference, don't bother looking it up…if you do, you'll probably start getting weird targeted ads and put on a special list by those keeping score.)
People, WAKE UP!