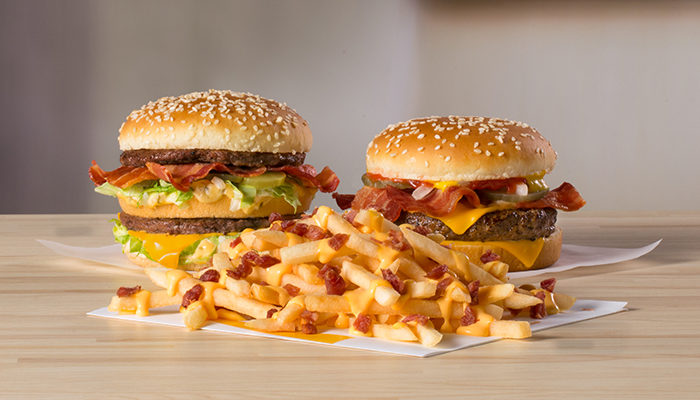 According to a McDonald's press release sent out today…
Bacon makes everything better, and the only thing better than bacon is McDonald's adding it to three of its widely-loved Classic menu items. That's right bacon aficionados, today McDonald's unveils the Big Mac® Bacon burger, Quarter Pounder® Bacon burger and Cheesy Bacon Fries for a limited time. Just when you thought your taste buds couldn't discover more deliciousness, Bacon on Classics will be available for a limited time starting Wednesday, January 30 at participating restaurants nationwide.
Everyone knows that I like Bacon. A LOT. I also like Big Mac's, Quarter Pounder's, cheese and french fries. But I have yet to find a suitable fast food rendition of bacon anything. So I'm a little skeptical of these new offerings. Of course, I'm more than willing to offer my official verdict if they hit Indy McDonald's locations.