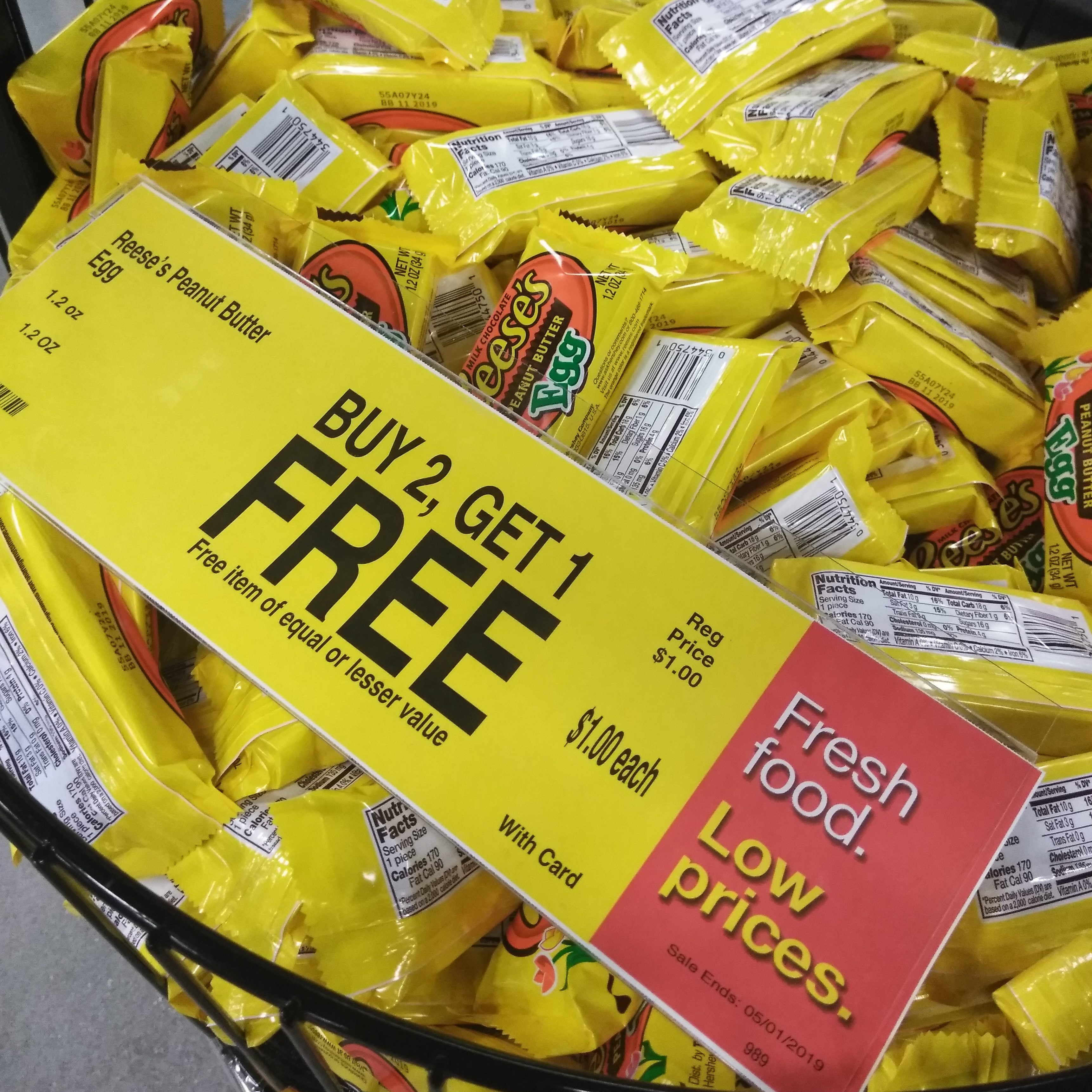 I went to Kroger tonight and they had Valentine's Day candy out. I get that. We're a month out. But they also had Reese's Peanut Butter Eggs and other Easter candy out.
Seriously?! I love Reese's Eggs, but Easter is on April 21st this year (in come the "Easter is late this year" comments). That's 95 days away. THREE MONTHS!!!
And notice that the "sale" runs through May 1st. That's not a sale. That's just what they're selling them for (3-for-$2).
My best guess is that they had to buy a gazillion of them for a decent wholesale pricing tier. And they're usually a best seller anyway, so why not push them.
If you're wondering, no, I didn't pick any up tonight. But I was tempted. Let's see if I can hold out for that half price sale instead.