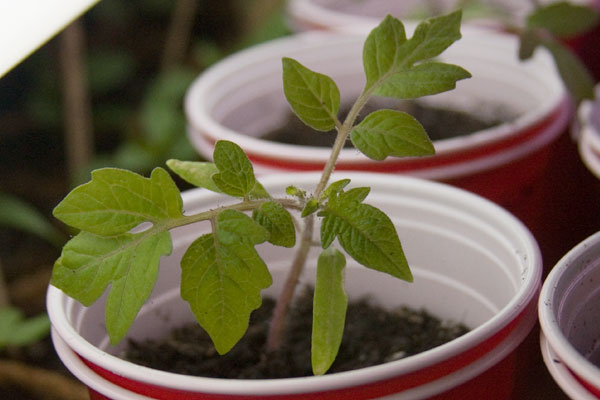 I've had a home garden ever since I moved into my first house. It started out with mainly tomatoes since that's what I always remembered my folks growing as a kid, and what I knew would grow without much fuss here in Indiana.
Over the years I've tried a few different veggies here and there, with peppers becoming my other favorite, AND SUCCESSFUL, crop.
Last year I decided to up my game a bit, and ended up planting a plethora of crops, some new, some old and some being given another shot. My thought going in was that 2013 would be a learning year, and that some crops would do well, some would do so-so, and others would fail miserably. And that's exactly what happened.
Over the winter I've spent a ton of time reading up on best practices, and getting a better idea of things to do to fix some of the problems (like garden pests).
In the midst of that, after more reading, I decided to try seed starting again, and to (hopefully) do it right this time.
This year I opted for the shelving setup with T8 shop lights, and so far, so good.
I have a myriad of seeds going, and have been staggering them out a bit, just in case I mess something up. For I can give away any excess plants, but I cannot make up for lost time should something go badly, and many of the varieties I'm growing are not ones you'll be able to pick up plants of from the nursery.
This week I've had to repot, for the second time, some of the tomatoes which I started back in February, so I opted to give the plastic party cup option a whirl (tomato pictured above). My main concern with that is getting enough light to the plants (due to my setup), but soon enough we should be able to get them into the outdoor mini greenhouses/cold frames as daylight is almost at 12 hours now and temperatures will hopefully be improving soon.
We shall see how things progress this year, and I'll keep everyone updated.
If you're planning a garden, what will you be growing this year?