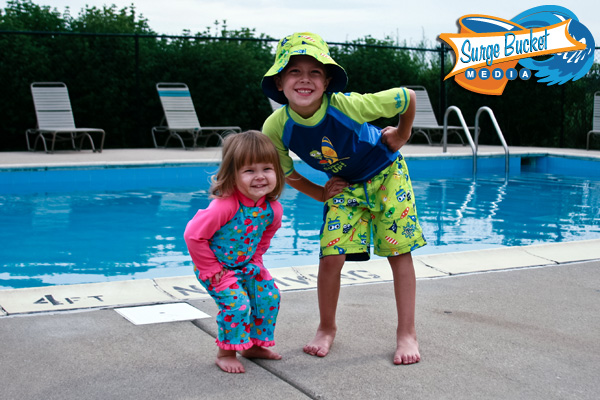 From the Indiana Chronicle In Season: Summer Guide:
The kids absolutely loved their UV Skinz (as seen in the photo) swimwear.  They are colorful with interesting prints, and most importantly, they're comfortable.
As a parent I love the fact that I can put the kids in their swim attire and not have to worry about them getting sunburnt beyond the few exposed areas.  For my toddler this is extremely important to me, because lets face it, toddlers aren't exactly fond of sitting still while you lather them up with sunscreen from head to toe.
I would highly recommend the UV Skinz line and am looking forward to giving the adult line a whirl in the future.
Purchase information: prices vary and all items may be purchased at uvskinz.com.