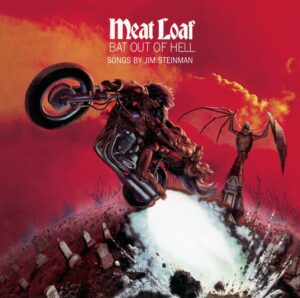 "Like a bat out of hell, I'll be gone when the morning comes." ~ Meat Loaf (affiliate link)
According to multiple sources including NBC News, "Meat Loaf, the singer and actor whose debut album Bat Out of Hell in 1977 became one of the best-selling of all time, has died at the age of 74."
As a child of the 70s-90s, Meat Loaf was always in the musical mix, as was an occasional viewing of The Rocky Horror Picture Show (affiliate link)…pass the toast!
While Bat Out of Hell is a stellar album, I personally enjoy Bat Out of Hell II a little more, mainly just due to the release timeframe in my life.
In recent years, I really enjoyed Meat Loaf's appearance on the show Ghost Hunters. And it was just announced a few days ago that Meat Loaf will be on the February 12, 2022 Ghost Hunters episode titled "The Haunted House on the Hill".
Godspeed, Marvin Lee Aday. Thanks for the music and memories.
(Side note, I have interviewed Ghost Hunters' Grant Wilson a few times in the past at Gen Con for the Naptown Buzz podcast).